Do you want more views on your YouTube videos? Wondering how to get more people to click on your YouTube suggested videos?
In this article, you'll discover how your YouTube click-through rate (CTR) impacts video views and find six steps to improve your YouTube click-through rate.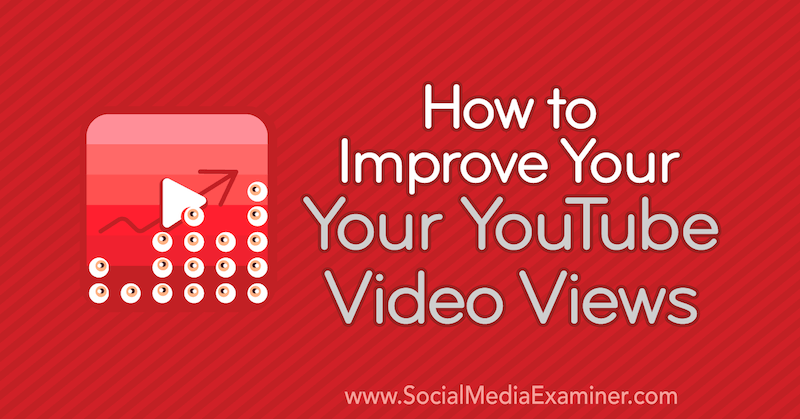 Why YouTube Click-Through Rate Is Important
Five hundred hours of video are uploaded to YouTube every minute, which means the platform needs to be very selective about what content they promote. If you want to grow your YouTube channel and improve visibility, CTR is one of the top metrics to focus on. It's the number of people who click on your video when they see it appear on YouTube. To illustrate, if your video gets 1,000 impressions and 100 people click on it, you have a CTR of 10%.
If your CTR is very low, YouTube will stop suggesting your video to people. If it's high, the platform will give it more reach. Here's how CTR is reported on in YouTube Analytics.
read more https://www.socialmediaexaminer.com/how-to-improve-youtube-video-views/